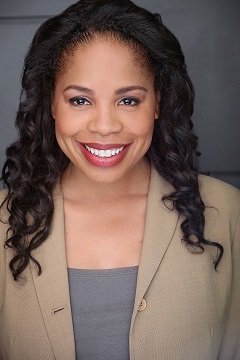 Dear Gator Family,
On behalf of Student Affairs & Enrollment Management, I extend a warm welcome as you return to our beautiful San Francisco State University campus this fall. It is an exciting semester as we come back together, celebrating everything we are as Gators and digging deeply to be successful academically and personally and professionally. As you return to our campus, be sure to sync your calendars to GatorFest!, where we'll have events, programs, and activities each week to reacclimate you to campus and the San Francisco community. I can't wait to see you there!
As a member of the Gator Community, it is each of our responsibilities to participate in and shape our culture. We must affirm our commitment to our SF State Values of courage, life of the mind, equity, community, and resilience. We must hold these values closely and live them fully in our classrooms, our living communities, in our interactions with each other and as we grow and develop into the people we will become. 
If this is your first semester as a Gator, welcome! You belong here! You will find your communities of support. You will find professors who inspire you and challenge. You will find staff who believe deeply in you. You will find alumni who can't wait to watch you join the SF State legacy.
If you are returning to SF State, welcome back! We've been waiting months for your return. We cannot wait to see you in the classrooms, or in a quiet nook in the library, or out on our quad! I, personally, can't wait to run into you and hear about your summer adventures, internships, and plans for this coming academic year.
I speak for all of us when I say that we're thrilled to see our campus ignited with the buzz of students to learn, live, and grow together as SF State Gators.
Warmly,
Jamillah
Dr. Jamillah Moore, Ed.D (she/her/hers)
Vice President for Student Affairs & Enrollment Management