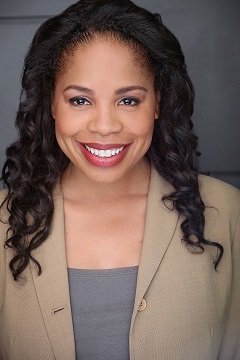 Dear Gator Family,
I would like to take this opportunity to welcome all of our returning students, faculty, and staff back to campus. I hope that everyone has had a restful and restorative summer.
We have so much to look forward to this fall and as we get back in the rhythm of studies and learning,  We have an expanded GatorFest that is filled with fun, informative and new events that extend all the way into November! The new residence hall is getting taller every day and the new science building is nearing completion. I know I am excited to see you all between classes, on the Quad, and at our events this fall.
As you work through getting settled back on campus, keep in mind that we have a broad range of resources, and services to support you as you navigate your coursework. From CAPS to Gator Groceries to our nap pods, no matter the need, I want to encourage you to take advantage of them. They're here for you to make sure you succeed. You can find a complete list of student support resources and services on our Student Affairs & Enrollment Management website.
I'm happy to share that the Student Affairs and Enrollment Management Team also grew this summer. We're excited to welcome Dr. Dai To and Dr. Miguel Hernandez to the team.  Dr. To is an SF State alumnus ('91) who comes to us from Saint Mary's College of California. She has twenty years of management and leadership experience, with 25 years of clinical experience, and 12 years in Student Affairs & Health and Wellness Services. Dr. Hernández joined SF State this summer and is excited to be at the helm of the Division of Student Life team. He comes to us from UC Irvine as the Associate Dean of Students. With over twenty years of progressive experience, he is an educator, a scholar, a speaker, and a social justice leader in our field. Please join me in welcoming them both to campus!
I'm also happy to announce that I will also be offering Monthly Office Hours. These one-on-one meetings are available for students who may wish to talk about important subjects that matter to them in person. Simply fill out the form and a member of the SAEM Staff will reach to you.  I look forward to the chance to meet face to face with some of you and talk about what is happening for you.
Welcome back to SF State! I wish you a safe and successful academic year!!!
Warmly,
Jamillah
Dr. Jamillah Moore, Ed.D (she/her/hers)
Vice President for Student Affairs & Enrollment Management