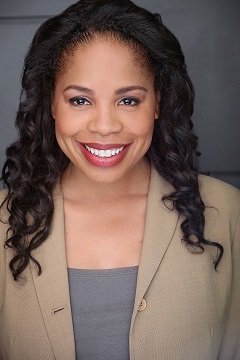 Fall 2021
Dear Gator Family!
I am so very excited to join the team and I would like to welcome you back to San Francisco State University. I am pleased that you have chosen our University to pursue your educational goals and career aspirations, and I can't wait to see you leave your footprint on our campus.
As a member of the SF State Gator community, it is our responsibility to participate in and shape our shared culture. In Student Affairs & Enrollment Management, we serve students guided by the values of integrity, community, social justice, transformation, and innovation – values that center our work with students and are at the heart of SF State. It is the role of educational institutions to prepare our students for democratic participation, understanding our Constitution and working toward social justice. This begins with listening to one another, but it's equally important to learn history and understand the root causes of injustice. Then we must discern how to act and where we can join the struggle for a more just society. Our community must unite, now more than ever, to address the challenges students face on and off-campus. I'm thrilled and humbled for the opportunity to lean into these experiences with you, and I welcome your ideas, your passion, and your partnership as we navigate the next academic year together.
Students are empowered to excel here at SF State. We fiercely believe that experience teaches, and with that, Student Affairs & Enrollment Management has cultivated co-curriculum that fosters learning that transcends the classrooms. With the support and guidance from award-winning faculty and staff, we believe that every student has the capacity to live a purposeful life and positively impact the world. I encourage you to participate in one or more of our 250 student organizations, join the Orientation Leader team, be a part of the Residential Life Family, or serve as one of our student leaders in Campus Recreation. I hope you connect with our Study Abroad family. I want you to be a part of our incredible mentoring programs in the Black Unity Center or Asian American & Pacific Islander (AAPI) Student Services. I hope you consider joining the voices of Associated Students and effect sustainable change for our community. These are just a few of the opportunities for leadership development, networking, academic support, personal growth and community service.
While we kick-off the new academic year and engage in recovery and repopulation of the campus, there is certainly a lot of work to do. There are also reasons for optimism. We have a community that cares for one another, and that care extends to protecting each other's health and safety. Repopulation of the campus brings hope that we might soon be able to move to the next stage of pandemic recovery and a complete return to face-to-face interaction. However, we must acknowledge that the pandemic is not over. Please continue to follow all the protocols noted in the Campus Comeback Plan. While the COVID-19 protocols can be fatiguing, and rightfully so, as we've been doing this for over 18 months now, we must remain vigilant in our adherence to the guidelines. I implore you, Gators, to dig deep and fuel your interactions with compassion and a sense of responsibility for our community. Together, we will come back from this stronger and more confident than ever.
While the pandemic continues to dictate how we navigate the world, I want you to know that we are very mindful of your well-being. Self-care is extremely important, and we are here to support you in those efforts. Take moments to find balance, have fun, decompress from the rigors of your academics and fill your own buckets. GatorFest! is a great place to start. With over 8 weeks of daily programming and events designed to build community and explore the various dimensions of student wellness, GatorFest! hosts activities, both in person and virtually, to help you find balance, reconnect with your Gator friends, and learn healthy and mindful activities that will further support your academic success. All events and programs are publicized on our GatorXperience calendar. I will remind you to lean on your mentors, advisors and faculty for help, guidance, healing, and motivation to persevere through the academic year.
Welcome back, Gators! Let your academic adventure of 2021-2022 begin!
With deep Gator pride,
Jamillah
Dr. Jamillah Moore (she/her/hers)
Vice President for Student Affairs & Enrollment Management